An All Purpose Dry Rub
Ingredients:
1 cup dried parsley
1 cup sugar
1 cup seasoned salt
3 tbsp freshly ground black pepper
3 tbsp garlic powder
3 tbsp onion powder
3 tbsp dried oregano
3 tbsp sweet paprika
1 tbsp mild mustard powder
1 tbsp celery salt
a pinch of cayenne pepper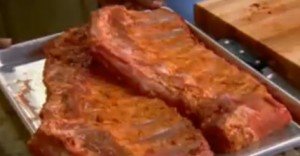 Directions:
Combine all the ingredients in a mixing bowl with a whisk. Make sure there no clumps. Store any leftover run in an airtight container in the cupboard for up to 6 months.