Steak Grilling Tips
Absolutely nothing within the food world, could compete with the stunning taste and aroma of a perfectly grilled steak. Steak is really a delicious beef that when prepared correct can honestly be a taste of heaven. You will find numerous steak grilling ideas around the universe these days. Grilling a steak isn't that different from grilling any other beef, but you will find several ideas to get the most out of these prized pieces of beef.
Should you wish to become the greatest steak griller in your community, you should think about these several steak grilling suggestions.
Steak Griiling Tip 1:
Always choose the best piece of meat, if you're not sure get some tips from your local butcher.
Steak Griiling Tip 2:
If for any reason your steak is frozen always bring it to room temperature before you grill it. A frozen steak will never grill right.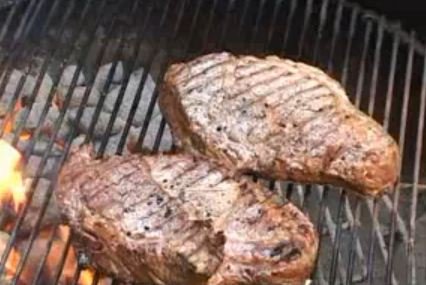 Steak Griiling Tip 3:
Season your steak, usually Salt and pepper are all a steak truly needs; you never want to over season the steak.
Preheating the grill is an importantpart to grilling the ideal steak. Grilling most steaks takes about 3-5 minutes per side depending on how thick the cut of meat is. Don't allow the flames to touch your steak, move the steak when you need to.
Below is a list of what the meat temperature should be for the different done scales.
Use a meat thermometer:
rare steak is around 120°,
medium rare is around 130°,
medium is around 140°,
well done is around 160°.
These are generally a few of the basic tips for getting a steak to its peak perfection.